The Art on the TART program enriches the trail user experience. Art on the TART features artworks in multiple disciplines, and includes year-round public art installations as well as temporary exhibitions and community art. Pieces in the collection illustrate the rich cultural identity of the Traverse City community and speak to the natural setting that is northwest Lower Michigan. Art on the TART collaborates with community partners to make art accessible to all and engage trail users in thoughtful aesthetic expression.
Current Works On View
Use this map to plan your next adventure to see Art on the TART.
Click on the images to learn more about the work and artists!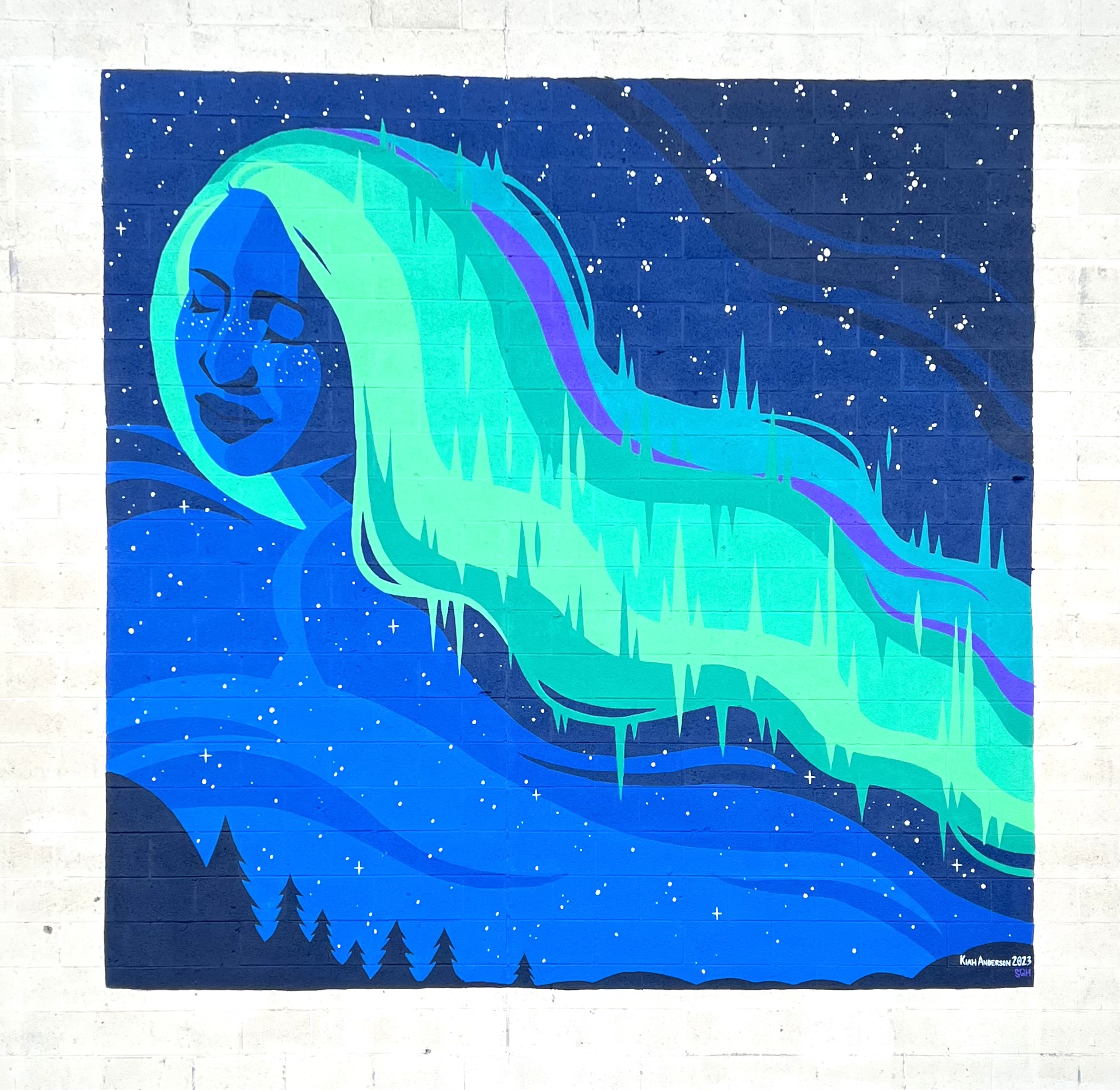 Guiding Principles
Site-specific
Art initiatives that reflect themes unique to the greater Traverse City region are a priority. Local ecology, cultural history, agriculture, craft and culinary traditions are among the potential sources of inspiration. There will be a balance of opportunities for permanent and temporary installations. Designs should address the unique environmental, architectural and social context of specific sites.

Innovation
Artwork should be of high aesthetic caliber, embodying a sophisticated conceptual and aesthetic approach that broadens the conception of public art through innovative and accessible contemporary art forms.

Multi-Functionality
We encourage multi-functionality. Installations that both function as an artwork and offer seating, create shade, or make unique trail amenities of features such as bridge railings, trail mosaics, etc. will be given priority consideration.

Sustainability
Artwork needs to respond to environmental factors, and should be thoughtfully integrated with landscaping. To ensure graceful aging, permanent pieces should be well-crafted with durable materials. When possible, we support the use of reclaimed, recycled or sustainable materials and solar or low-energy lighting sources.

Variable
We seek pieces that surprise and delight, that provide opportunities for multi-sensory interaction, and vary with the seasons. Consider the cyclic patterns of public interaction, movement, season, light and weather conditions at the scale of a day, night, week, month, year and longer.