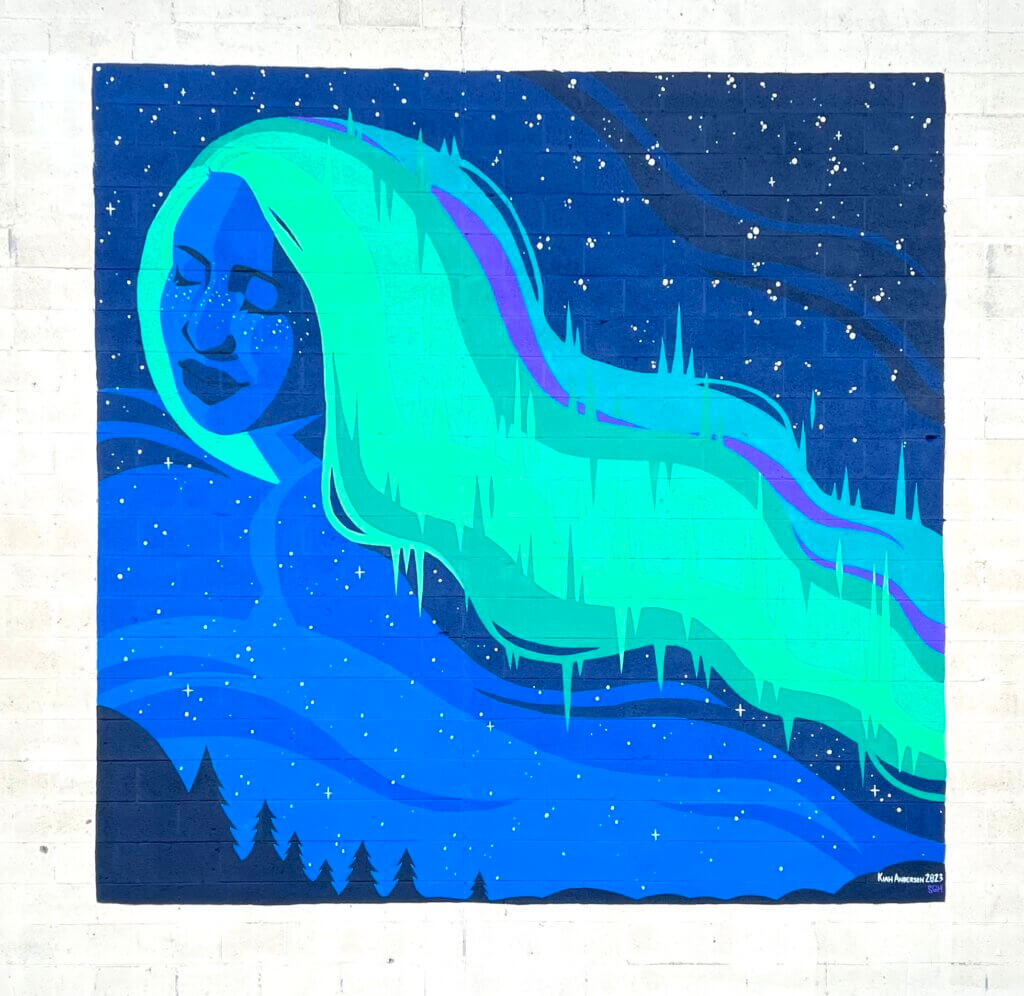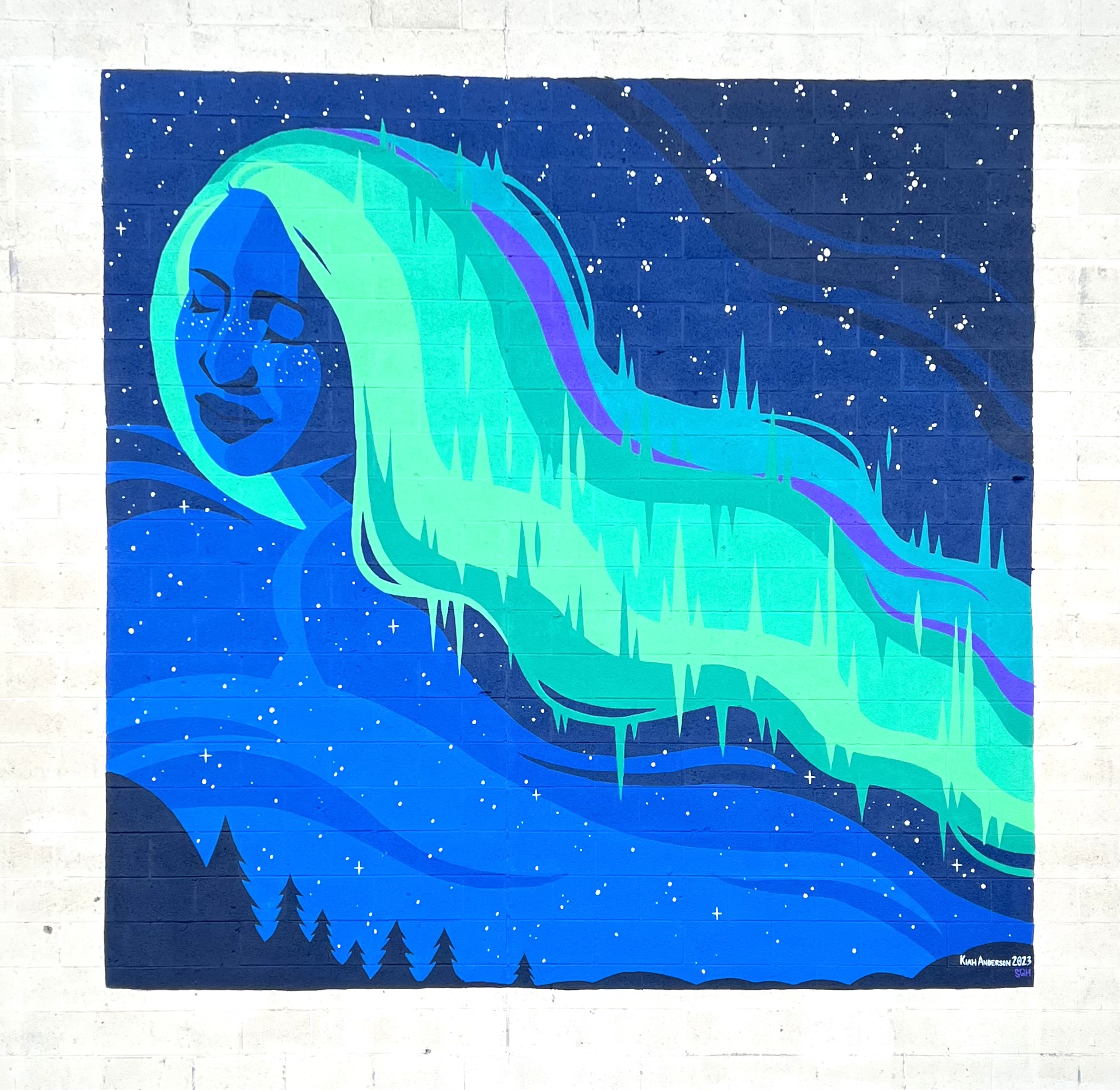 Kiah Anderson, Serenity's Muse, 2023
Inspired by the beautiful clear skies of our area, I created this mural to reflect our unique privilege to observe the northern lights where we live. I wanted to draw attention to the rising issue of light pollution, as well as highlight the importance of preserving our clear skies. The portrait of "Serenity's Muse" acts as a figure for us to admire, but also serves as a reminder to not take our ability to witness her for granted. 
About the Artist
Traverse City based artist, Kiah Anderson, has been installing large scale murals since 2022, and has been improving her skills within the medium for the last few years. Beginning academic studies in fine arts in 2021, she has used the skills acquired by her classes, as well as her previous experience being self taught to create her paintings. Outside of mural painting, she specializes in traditional art mediums; graphite, charcoal, ink, watercolor, gouache, acrylics, and oil paint, with a focus on portraiture and figures.
This activity was supported by the Bronco Wild Fund and the Michigan Arts and Culture Council, administered by Northwest Michigan Arts and Culture Network.