Boardman Serenade by Rufus Snoddy and Glenn Wolff was inspired by the natural setting of the Boardman Lake and Ottaway River. The call of the loon could be heard during the mural installation, inspiring the serenade. NMC students Kiah Anderson and Logan Hudson assisted in the installation.
About the Artists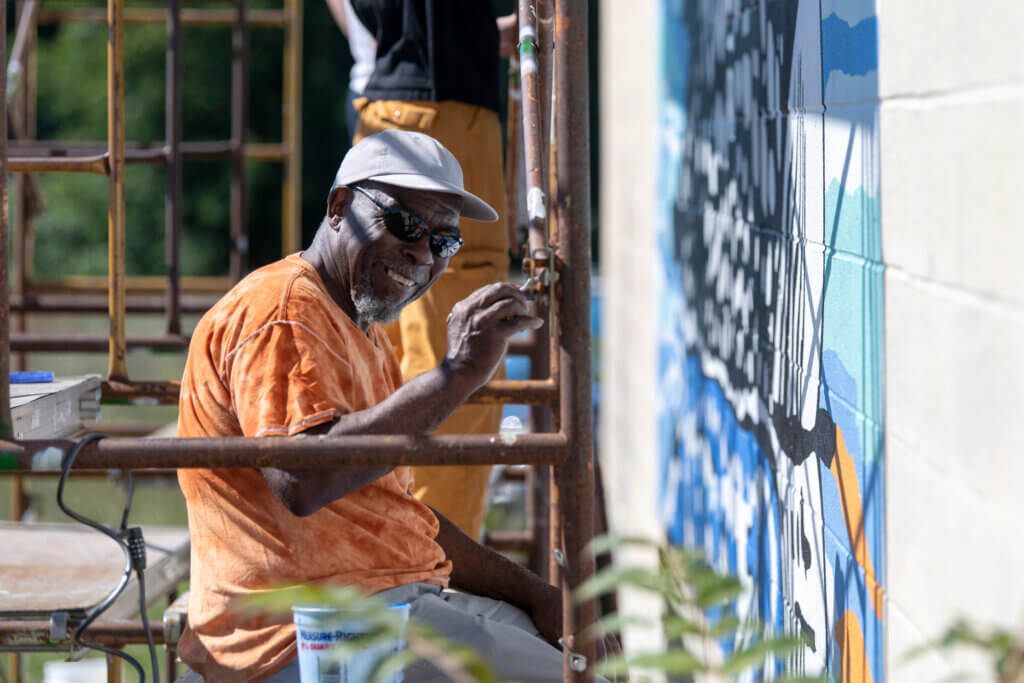 Rufus Snoddy moved to Northern Michigan 20 years ago from Los Angeles. His list of accomplishments include exhibiting his work nationally and internationally for the past forty two years. He has also had positions as an adjunct professor, here in Traverse City at Northwestern Michigan College for the past eight years, a gallery owner, an art director, art consultant, and has served on boards of many arts organizations. Rufus has also been hired to do numerous fine art commissions and murals all over the United States, including some here in Traverse City. Past murals in T.C. have included the State and Bijou theatres, where he partnered with artist Glenn Wolff. His commercial work includes the Red Mesa Grille, Incredible Mo's, and Lucky Jacks. One of his Fine art commissions can be seen at the Red Ginger restaurant on Front Street.
While living and working in Los Angeles, Rufus worked as an art director for Super Graphix, a wall graphics and mural firm. He also headed up Design 1 Graphics, a division of Design 1 Interiors, a once major Century City interior design firm. Design 1 Graphics executed private and commercial murals and wall graphics all over the country. During this same period of time Rufus continued to make and exhibit his 'Construction Paintings', hybrid works of painting and sculpture.
Rufus has had solo exhibitions of his work at the Dennos Museum in 2013 and 2021 and has two works in the Dennos Permanent Collection. His work has also been shown at the African American Art Museum in Los Angeles, Midland Center for the Arts, the Kresge Art Museum at Michigan State University, Ferris State Art Gallery, and Museum, and currently at the Ramsdell Regional Center for the Arts (through September 3, 2022).
He continues to show here in Traverse City at Higher Art Gallery and Twisted Fish Gallery in Elk Rapids, as well as galleries throughout the country. His studio is in Traverse City.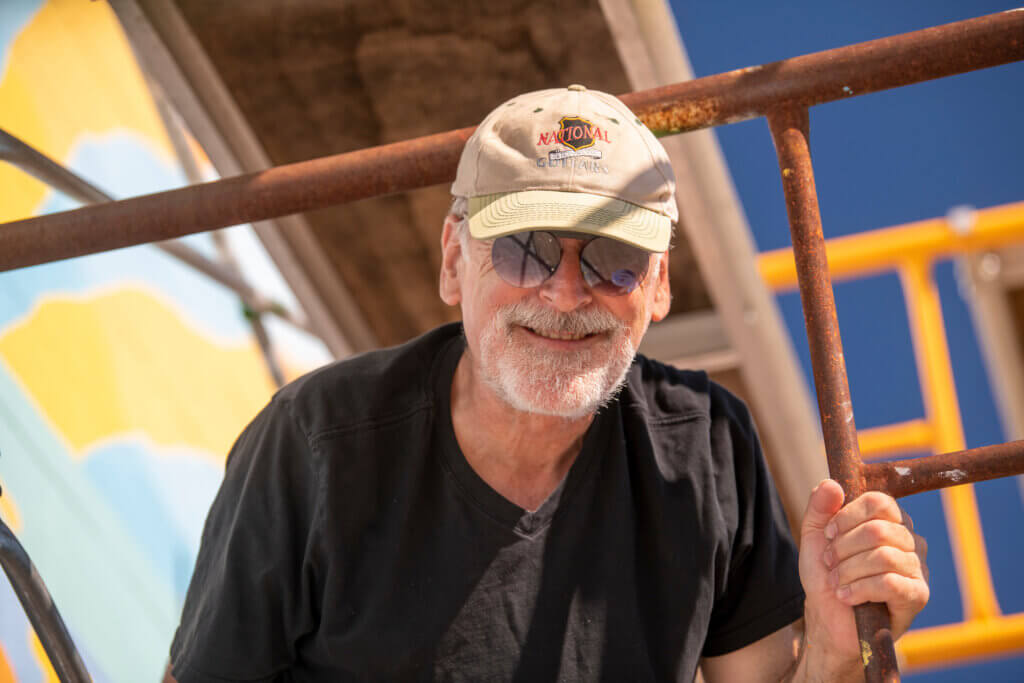 Glenn Wolff grew up in Traverse City, Michigan. He studied Printmaking at Northwestern Michigan College and received his BFA in Intermedia from the Minneapolis College of Art and Design. His professional career began in New York City as an illustrator for the New York Times, the Village Voice, the Central Park Conservancy, the New York Zoological Society, and numerous book publishers.
In 1987 he returned to Northern Michigan and since that time has concentrated on fine art, book illustration, music, and frequent collaborations with environmental organizations. His illustrations have often appeared in books by Jerry Dennis including "It's Raining Frogs and Fishes" and most recently "Up North in Michigan". His mixed media artwork is represented by Tamarack Gallery in Omena, MI, and he is currently on the full time art faculty at Northwestern Michigan College.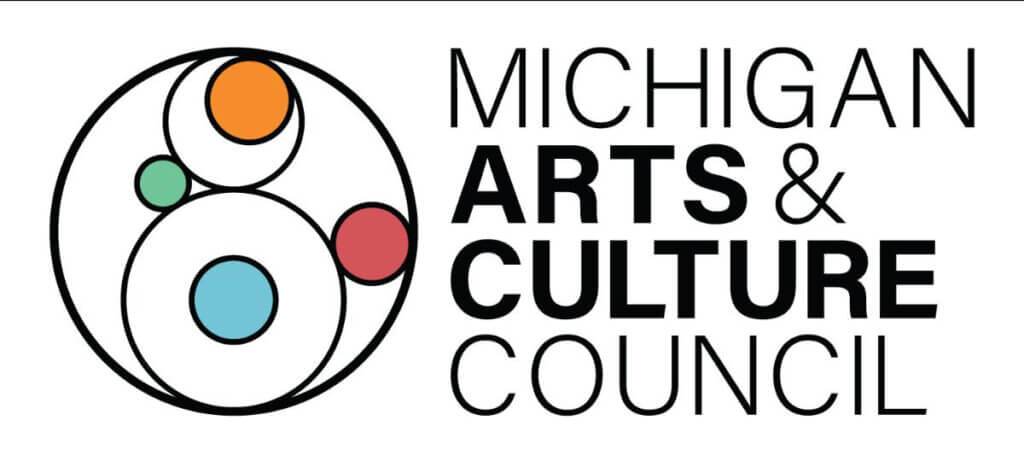 This activity was supported by the Michigan Arts and Culture Council, administered by Northwest Michigan Arts and Culture Network.