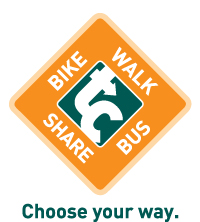 Smart Commute TC is a program that promotes the use of alternative forms of transportation. We collaborate with local businesses, governments and non-profit organizations to develop multi-modal infrastructure for active and healthy lifestyles. Collectively we strive to educate the community through workshops and special events and encourage smart commuting year round.
Smart Commute Week
Smart Commute Week is an annual celebration held during the first full week of June. The purpose of Smart Commute Week is to promote alternative forms of transportation and to educate area residents of the benefits of a smart commute. Smart commuting includes many benefits for your health, for the environment, for the community and for your pocketbook.
The week consists of events promoting cycling, walking, taking the bus and carpooling. Free daily breakfasts are hosted at various locations around town for smart commuters. Every year community members challenge each other to a friendly competition known as the Commuter Cup Challenge. Register your team and rack up points to win prizes with every smart commute trip you make. Learn more about Smart Commute Week here.
Active Transportation Advisory Committee
In May 2020, an advisory committee was formed to study active transportation issues citywide. The Active Transportation Advisory Committee (ATAC) makes recommendations to the city manager every budget season and works year-round to enable and optimize use of current infrastructure and provide for more, better and safer active transportation options. The ATAC also reviews preliminary street projects and designs to ensure they're consistent with the city's master plan and street design manual.
Members include representatives from the city commission, MDOT, Downtown Development Authority, Bay Area Transportation Authority, Norte, Disability Network, TART Trails, Traverse City Light & Power, Traverse Transportation Coordinating Initiative (TTCI) and Groundwork Center's Mobility Lab.
Shared Streets TC Initiative
Cities across the country have instituted new measures to slow traffic on city streets in order to take pressure off of local trails and sidewalks. The Shared Streets TC concept aims to make getting around on bike or on foot easier and safer for everyone. A pilot ran in the summer of 2020 on Washington Street between Rose and Barlow Streets (completed July 2020) and Ninth Street between Maple and Pine Streets (completed August 2020). The City of Traverse City, in partnership with TART Trails and Norte, brought back the Shared Streets Program in the summer 2021, placing signage in select neighborhoods reminding all drivers, pedestrians, and cyclists that our city streets are for all uses and all people.
2023 details coming soon…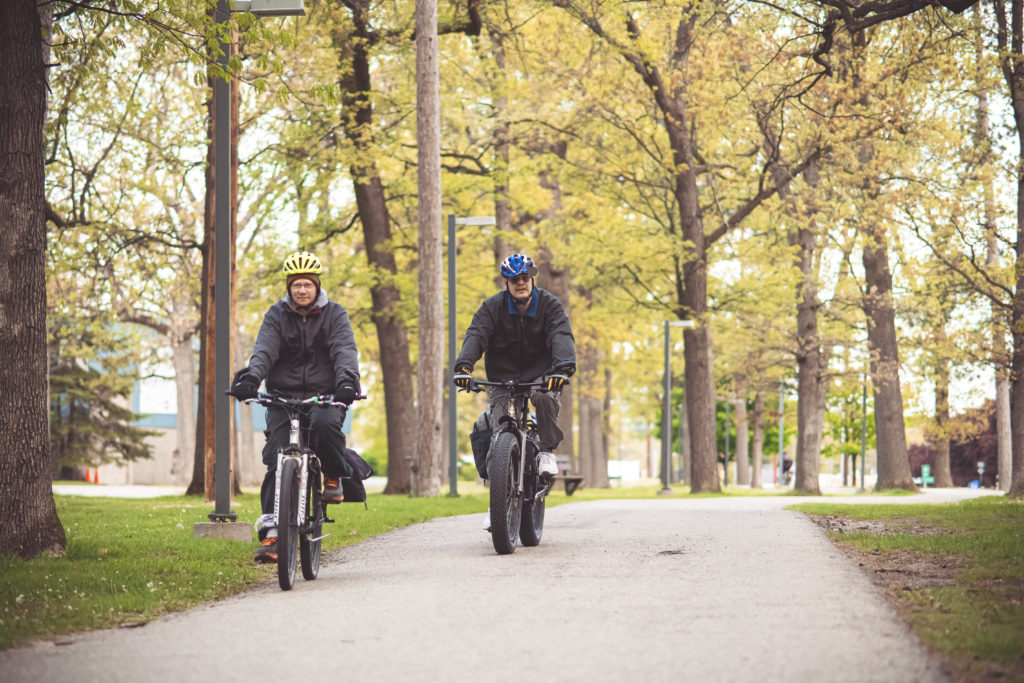 ---
Smart Commute TC Resources
Click here for: History of Smart Commute TC