The 15K Winter Sports Singletrack is groomed by the Northern Michigan Mountain Bike Association (NMMBA) from December through March. Winter trail access will be the same as summer access at the existing single-track DNR trail on Supply Rd. with additional access from Timber Ridge Resort. This trail provides 15K of groomed trail ideal for fatbiking, snowshoeing and classic cross-country skiing. Badges are available to support the grooming of this trail. The MDNR approved the trail in October of 2014.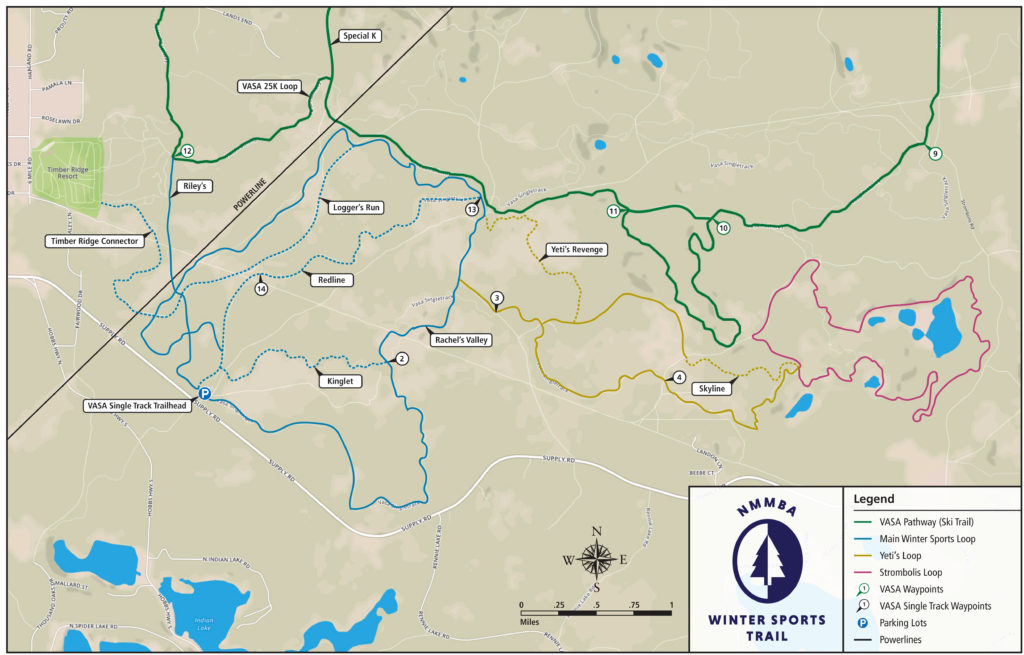 Parking
TRAILHEAD: From downtown Traverse City follow Front Street and merge onto Munson Avenue (US 31 North) and stay on it till you get to Four Mile Road (about four miles) then turn right and follow it to Hammond Road, Turn Left. Follow Hammond and turn right (on the big curve) onto High Lake – Go 1 mile and turn Left onto Supply Road. Whew! Follow Supply about two miles until you pass the steel powerline – watch for signs.
This is a DNR trail and vehicles will need to display the Recreation Passport.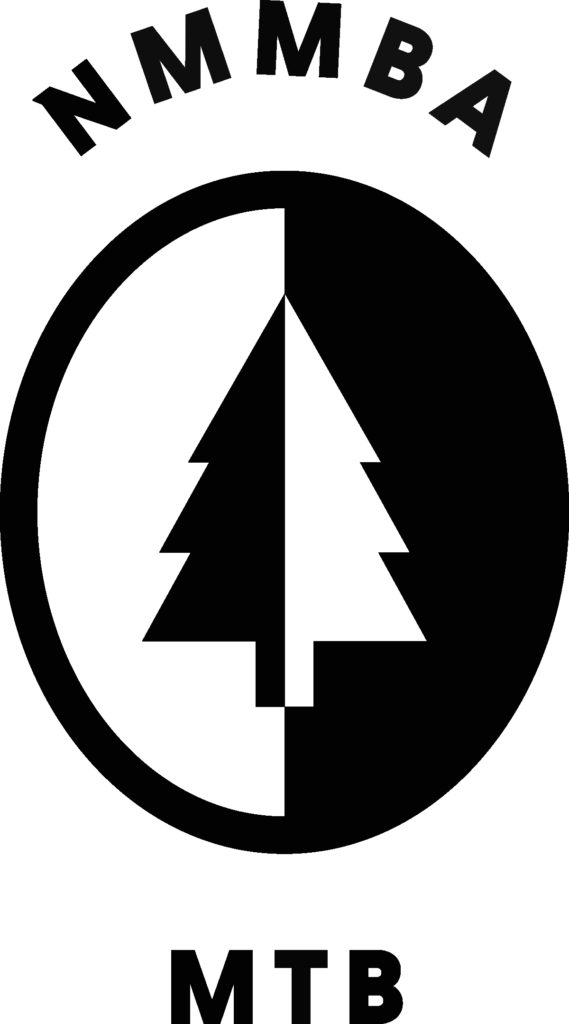 The Winter Sports Singletrack is owned by the Michigan DNR and groomed by NMMBA. Learn more about the development of the Winter Sports Singletrack in the Winter Trail Task Force Report. Any questions about the grooming of the Winter Sports Singletrack? Contact president@nmmba.net.
Love fatbiking? Check out these other great groomed trails for fatbikes.