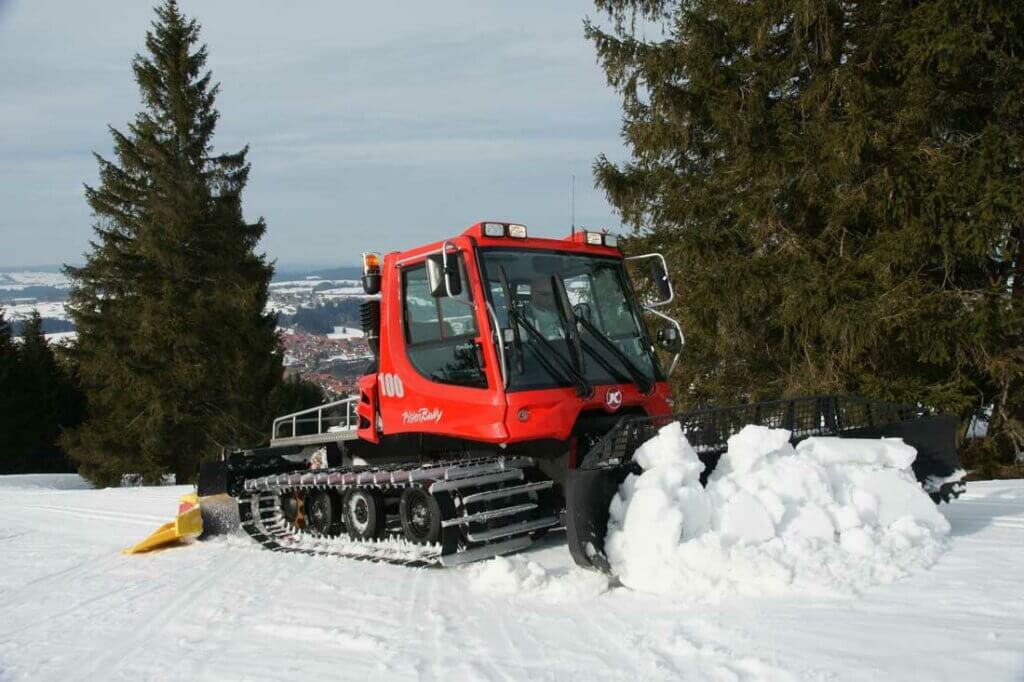 You can help us continue to invest in world class nordic trail conditions on the Vasa Pathway for years to come, encouraging year-round outdoor recreation for health and happiness in our community!
It's time to retire the 30-year-old LMC, the large winter grooming machine that has served us well for decades. Donate before March 21 to help us secure the funds needed to purchase a brand new, state of the art PistenBully 100, in anticipation of delivery for next winter season.
With your support, we will upgrade and continue to improve our winter grooming equipment and conditions on the Vasa Pathway. This investment will result in:
Less fuel consumption and lower CO2 emissions
Increased control for more precise shaping of snow on the trail
Better design for lower snow conditions
Improved handling and more intuitive operation
Long-term maintenance fund to take care of our investment for years to come
PistenBully 100 Fundraising Campaign
Thank you to all our donors, we have met our fundraising goal for the Power the PistenBully campaign!
Thank you to our Power the PistenBully Lead Funders!
Go Farther Fund
Dan & Marsha Edson
In memory of Gordon & JoAnn Grapes, Mutual Gas
Al & Terry Hershey
John & Nancy Morris
Headwaters | $50,000
Sara Cockrell
Jack Pine Valley | $25,000
Anonymous
The Wall | $10,000
Bryce & Paula Dreeszen
Kelley Peterson
North American Vasa
Vasa Ski Club
The Rock | $5,000
Anonymous
Steve & Connie Brown
Mary & Tim Clulo
Steve & Terry Cousins
Debbie Edson
Marc Frick & Cindy Smith
Scott & Michele Howard
Ryan & Kate Paulson
Karl Pearson
Curt & Gussie Peterson
Rosso Family Foundation
Total project cost
PistenBully 100 Winter Groomer $300,000
Winter Grooming Maintenance Fund $30,000
TART Trails Project Management, Outreach, Admin & Fundraising $25,000
Total Budget $355,000