Recycle-A-Bicycle Bike Swap
June 4
@
9:00 am
–
2:00 pm
Sell or buy any fun and funky or plain and practical used bikes at the 12th annual Recycle-A-Bicycle Bike Swap. This much anticipated event kicks off Smart Commute Week and is the perfect time to become the new owner of a summer cruiser or upgrade a child's bike.
The R-A-B Bike Swap is for anyone who wants to sell and/or purchase an unused or out-grown bicycle or bike accessory. Accessories include bike trailers, hitches, bike racks and sometimes frames and wheels. R-A-B requires that all bicycles be in ride-able condition. The tires must hold air and the brakes and shifters must be in working condition. Small items like shoes, helmets or clothing WILL NOT BE accepted.
If you are selling a bike, drop off is between 6 and 8 pm on Saturday, June 3rd at the Old Town Parking Deck. Sellers receive 75% of the proceeds and the Recycle-A-Bicycle program receives 25%.
The funds raised during the Bike Swap allow the Recycle-a-Bicycle program to continue to provide necessary active transportation to economically disadvantaged individuals and families.
Schedule
Saturday, June 3rd | 6pm-8pm | Bike drop-off at the Old Town Parking Deck
Sunday, June 4th | 9am-2pm | Shop the Bike Swap
Sunday, June 4th | 2pm-4pm | Pick up unsold bikes from the Swap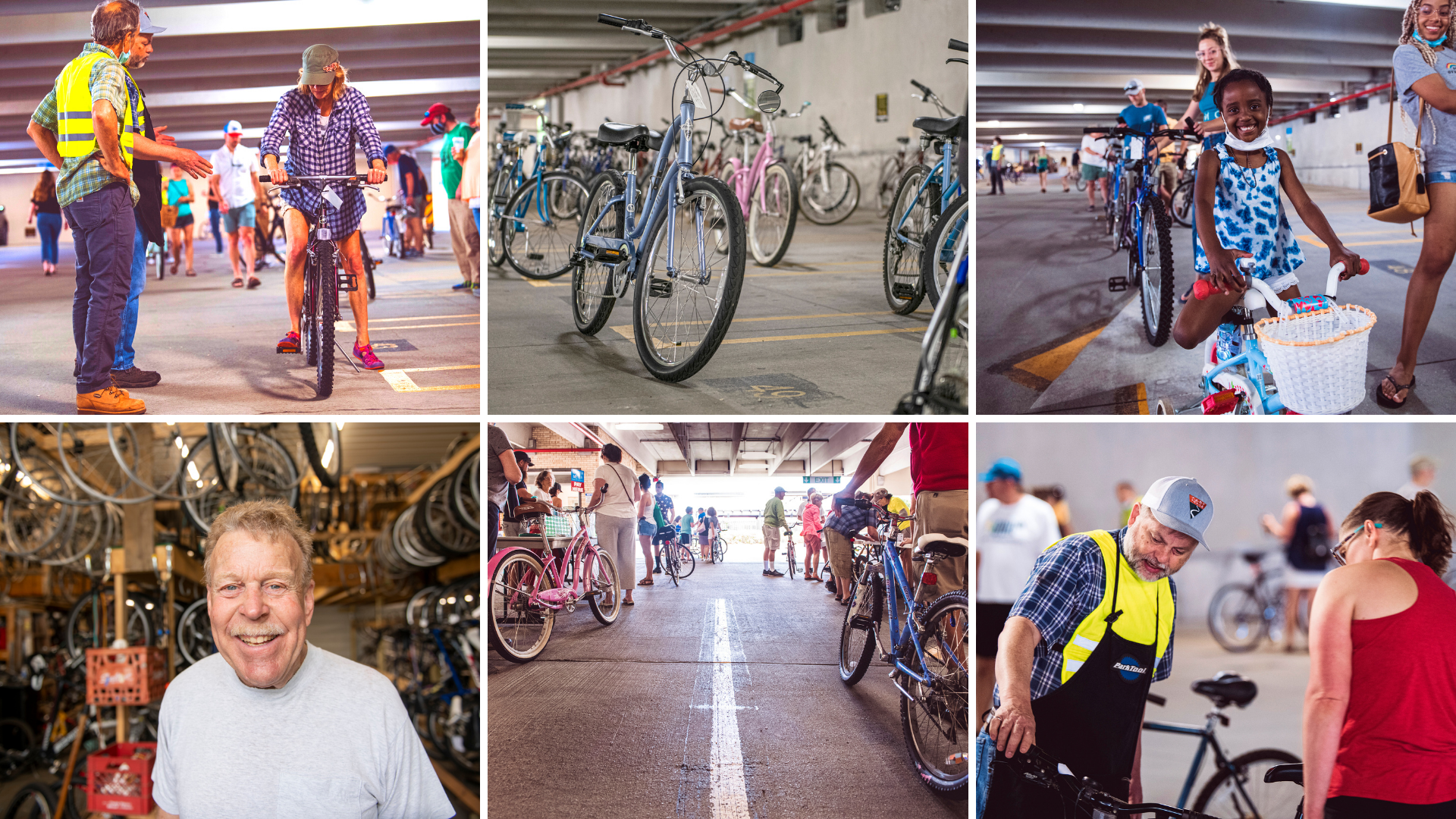 Event Photography: Photos may be taken by TART Trails during this event to be shared across our communications channels. If you would not like your photo taken, please let us know.