Snow Removal on Tart Trails Important for the Community
A version of this forum article was originally printed in the Traverse City Record-Eagle on Sunday, November 23, 2014
Our region has invested millions building a fantastic network of trails that provides important economic, transportation, and health benefits. In the summer, the trails are bustling with tourists and residents visiting parks, neighborhoods, hotels, restaurants, schools, and stores accessible from the trails. The trails are mowed, trash picked up, and potholes and bridges repaired. Clearly, trail maintenance is important. So why should users struggle to access that same corridor three to five months out of the year?
When it snows, people still need and want to get outside. They want to access the same places they visited before the snow fell. They need to get to school, work and the store, as well as take the dog for a walk or go for a run.
The trail network serves as a major arterial and provides critical connections for people on bike, foot, or by bus to infrastructure not otherwise available. It is the highway of sidewalks but without the road slush, making them easier to maintain.
In 2011, TART Trails began a focused effort to help keep the trails cleared all winter in the townships and along the city owned trails. After clearing the trail with donated equipment one winter, TART Trails partnered with the City of Traverse City to have trained volunteers operate City-owned, fueled and maintained snow removal equipment. This was coupled with a herculean effort by volunteers using snowblowers, shovels and bike plows to keep the Boardman Lake Trail clear between the Library and Oryana. The result was a reliable and well-used asset. However, the goal from the beginning was for TART Trails' operations to be temporary; a longer-term solution was required, which is where we are now focused.
Communities in the region understand the value of year-round trail access and are demonstrating their commitment. The Village of Sutton's Bay, Garfield Township, Grand Traverse County, and Acme Township have all invested resources to ensure the trails are cleared and operational throughout the winter.
On Monday night, the City of Traverse City rejected a proposal to contract out snow removal services on the trails as part of a county-wide effort. The proposal was a way to address the need this year with an efficient and effective plan for immediate, reliable, and system-wide services. That same night East Bay Township recommended the proposal for cost-sharing go to their Parks and Recreation Commission.
We trust that East Bay Township and Traverse City will prioritize the resources necessary to ensure the network functions as it was designed. A well maintained network of non-motorized infrastructure helps us get where we need to go, and allows us to embrace the season and enjoy more opportunities to stay physically and mentally fit. Winters are long. They are even longer when you're stuck inside.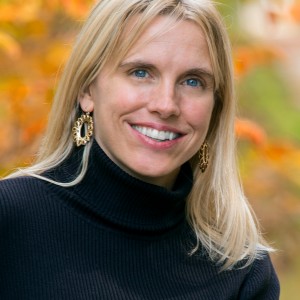 Julie Clark, Executive Director of TART Trails, Inc.