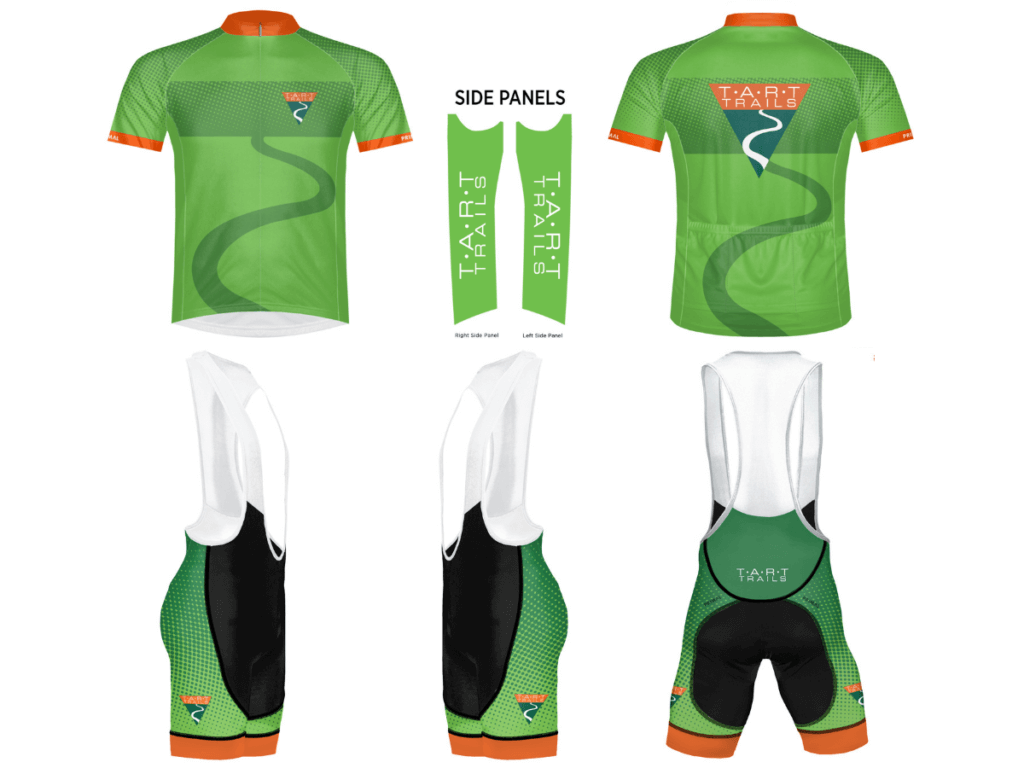 Back by popular demand, the TART Trails high viz cycling jerseys and bibs are available now through March 31st! With an estimated ship date of May 19th, you will have your new threads just in time for summer on the trails. The jerseys are $75 plus shipping and the bibs are $125 plus shipping. All orders and exchanges go directly through Primal Wear. Primal guarantees 100% satisfaction on all of their products.
Each jersey purchase helps raise awareness of TART Trails and proceeds from the sale go directly back into growing and maintaining the trails you know and love!
Please review the size chart before ordering your jersey or bibs.
FAQ
Q. What if my stuff doesn't fit?
Due to the custom nature of the products that are ordered through the team store and the fact that we only produce what is ordered – no extras – we are unable to accept returns or exchanges for orders placed through a Primal Team Store.
Q. I ordered the wrong size – can I change my order?
As long as your team store has not yet closed, then we are able to adjust your order. Please contact our customer service team with your changes. Be prepared to provide additional billing information if your order total will change.
Q. I've never worn Primal, how does your apparel fit?
Our apparel typically fits pretty true to size, which means if you wear a medium t-shirt, you'll probably wear a medium jersey. Different jerseys are designed to fit differently though, from a looser Sport cut to a much tighter Helix cut, so check the cut of your team kit to make sure you'll be happy with the fit. To help you determine the best fit, please refer to our size chart HERE.