The goal of the 10th Street Trailhead project along the Boardman Lake Trail is to transform this underutilized public space into an enriching environment for everyone to enjoy – placemaking is at the very heart of it. TART Trails, along with project partners, want to turn a simple access point to the trail into a destination, and make the area safe, comfortable, and accessible. This will be achieved through landscape design, public art installation, and amenity enhancements.
For more information on art selection and installation, please visit tcpublicart.org.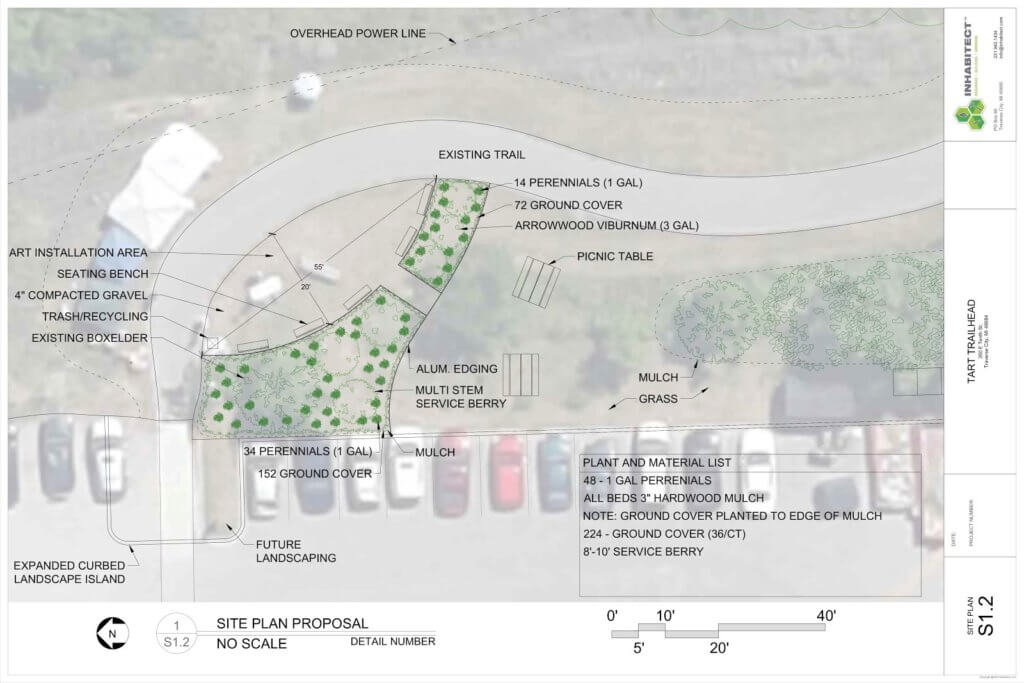 Thank you to our 10th Street Trailhead Funders & Project Partners:
Go Farther Fund
Dan Edson
Funders & Project Partners
Aspire North REALTORS
Buffalo Ridge Center, Home of Oryana West
Debra and Greg Graetz
Inhabitect, LLC
Oryana Community Co-op
The City of Traverse City Arts Commission
This activity is supported by the Michigan Council for Arts and Cultural Affairs, administered by Northwest Michigan Arts and Culture Network.