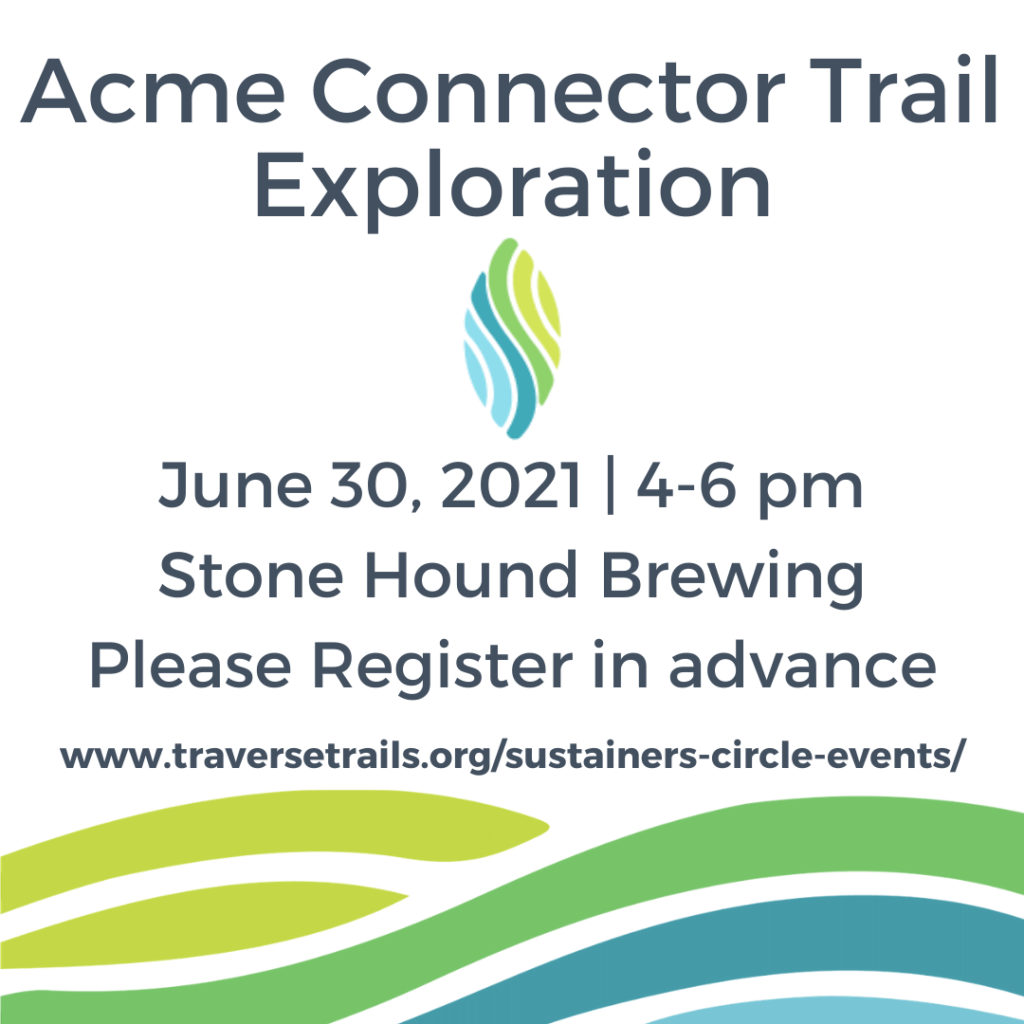 About the Event: SOLD OUT
EVENT REGISTRATION IS CLOSED
Please join us at Stone Hound Brewing on Wednesday, June 30 from 4:00-6:00 pm.  TART Trails staff will lead an exploratory walk of the Acme Connector Trail followed with a cash bar and conversation at Stone Hound Brewing. This event is free to attend, but space is limited so please register below!
About the Trail:
The Acme Connector Trail will connect the current TART Trail terminus at Bunker Hill Road to the intersection of M-72 and US-31 in Acme. The 1.8 mile trail will help residents and visitors safely access businesses, existing trails, and recreation opportunities. 
On June 18th project partners will launch a public fundraising campaign to secure final funds for Acme Connector construction. The campaign runs through the end of July. Please help us spread the word about this asset that will contribute to community livability and enhance regional identity.